Fabulous Friday: Flower Meadow
---
This post is also available in: Nederlands (Dutch)
As you have probably noticed, I love colourful street art. It is such a wonderful surprise when you suddenly encounter an explosion of colours in a dull, grey row of houses.
And it is even better, that the municipality of The Hague offers more and more opportunities for artists to paint beautiful murals. Like this one, by Margriet Snaterse (http://www.margrietsnaterse.nl). On request of the people in and around the Meidoornstraat, the previous old, faded mural was replaced by this flower meadow with many spring flowers, trees, people and animals.
Margriet has made many murals in The Hague, and all the art is made together with the people living around it.
After admiring the mural extensively in the soft, afternoon sunshine, it made the perfect backdrop for this Fabulous Friday outfit: a very vintage silk dress by Italian brand Marella, grey suede shoes by Dune and pink bag by Furla.
On the website of Margriet's company, Snaterse Urban Creation, I discovered a map of many more of her murals. I am already looking forward to exploring them!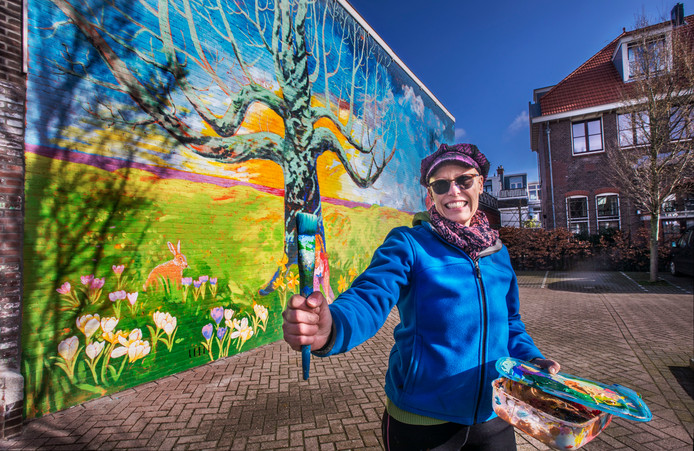 This post is also available in: Nederlands (Dutch)
---
---